Welcome to my new blog post titled 'Top 5 Blog'. Within this blog I will be attempting to share my Top 5 in a variety of platforms to help others narrow down difficult choices or open up others minds to endless possibilities.

Stay tuned to my first Top 5 this weekend.

Powered by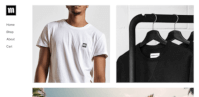 Create your own unique website with customizable templates.